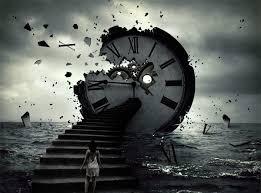 When it comes to time management, you have probably heard it all. "Work smarter, not harder. First things first. Make lists. Set goals." However, when it comes to doing those things, urgency always affects your choices. Sometimes you get used to the adrenalin rush of handling crisis, that taking the time to set priorities that would help you focus our energies becomes overwhelming.
This question will help you get started on gaining control over your time and setting priorities:
What is the best use of my time in the present moment?
If the task you are about to do is not worth your time,

eliminate it

! Never spend time on or manage something that you can eliminate.

If the task must be completed,

delegate it

! Think of who can work on this task and prepare how you are going to talk with them about it.

When you decide what it is the best use of your time, you

focus on what matters

. Remember to do one thing at a time.

Even if you use a scheduling tool or software, you still need to properly

plan in terms of priority

or these gadgets are useless!
There are only 24 hours in one day. Make the best use of your time by living in the present moment and spending time wisely. Know your priorities and you will always know the best use of your time. If you are not able to accomplish something because you depend on someone else, work with the project up to that point, contact the individual, and then start on something else in the meantime. Remember to ask yourself "What is the best use of my time in the present moment?"
Carol-Anne Minski, PhD
CMALeadershipConsultants.com
FocuswithDrC.com
Dr. C provides busy professionals with a focused plan for self-leadership that helps them manage their schedules to balance life and work priorities.