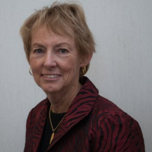 Peggy Smith
Specialty Areas
DISC Communication Assessment and Team Building
Effective Business Writing with Emphasis on Emails
Communication Skills: Writing and Speaking
Supervisory Training: Performance Reviews, Delegation, Coaching,  Critical Conversations
Peggy is dedicated to helping people and organizations communicate more effectively.  Her tools include Discovery Learning's Change Style Inventory, DISC Model of Human Behavior Assessment; and CO-Active Coaching Principles.
Peggy is the principal trainer for Stand by Me Financial Empowerment Program for the State of Delaware. She also teaches Critical Reading and Writing at Delaware Technical Community College. Her recent projects include Effective Business Writing with Emphasis on Emails, Team Building with DISC, Change Management, Facilitation Skills for Trainers, and Organizational Cultural Change.
Peggy worked for the DuPont Corporation as Training Director for the Engineering Department, and External Sales Account Manager for both Dupont and Agfa Corporations.  Peggy holds a BS in Secondary Education and an MA in Counseling.
A native of New York City, Peggy began her career as a teacher in Brooklyn, followed by serving in the Peace Corps in Colombia South America and Nepal, Asia.
Please wait while you are redirected...or
Click Here
if you do not want to wait.